At Emirates Steel Arkan, we are committed to supporting our employee's professional advancement and personal growth.
BE A PART OF OUR TEAM
Emirates Steel Arkan considers its employees to be one of its most important assets.
By joining Emirates Steel Arkan, you will be part of a highly talented and diversified workforce who are working together to achieve our future growth. We employ more than 2,500 employees representing over 50 nationalities worldwide.
Emirates Steel Arkan is committed to developing the next generation of Emirati industry leaders. By continuing to invest in the development of our Emirati staff, we are playing a major part in the creation of future leaders who will have every opportunity to lead Emirates Steel Arkan to its next phase of growth.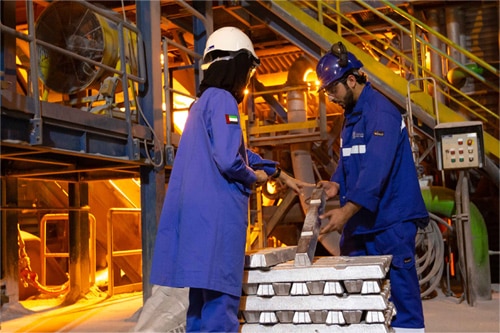 Employment Opportunities
We offer a wide range of job opportunities across our organization, that are categorized based on Qualified Professionals and Emiratization.